Water resources
Protecting water resources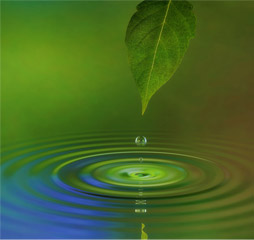 The Airport consumes large amounts of water. The total consumption of drinking water in 2009 was 10,387 m3, which is a reduction of 52% in relation to 2008.
This significant reduction in consumption is the result of increased network monitoring (detection of leaks) and of work carried out to renovate the toilet facilities in the terminal.
All old equipment has been replaced with equipment with low water consumption.

PDF: Performance indicators for 2009

The various activities housed in the airport also generate liquid waste, which is treated by means of hydrocarbon fluid separator for the aircraft parking zones or by retention reservoirs.

Wastewater is treated in the local council's water-purification plant.

Rainwater and surface run-off

All airports cover huge areas of tarmacked surfaces ( runways, apron, parking zones, etc.). Water running off these surfaces can be a source of pollution.
Sources of pollution
Chronic pollution is, in general, kept as low as possible, but this can accumulate over time with increased everyday airport activity: exhaust fumes from aircraft and vehicles, maintenance (cleaning and repair), refuelling (including oils and fuel), fire-safety exercises or traces of runway rubber due to tyre wear.
Seasonal pollution may arise from the de-icing of runways and aircraft parking zones, as well as from aircraft de-icing fluids.
Accidental pollution can occur following accidents involving the spillage of huge quantities of fuel or other dangerous substances.
Rainwater and surface run-off from the aircraft parking zone are collected and redirected towards hydrocarbon fluid separators, which can retain accidental and chronic pollution caused by airport activities.
The chemical de-icing agents used on the airport apron and airstrips are easily biodegradable with an elimination-measurement index of > 95%.
The airport has made several recent applications to the local town council for waste and surface run-off permission and these procedures have contributed to ensuring that all new development conforms to current legislation requirements.
Drinking water
Quarterly public health checks ensure that water is of sufficient quality to serve as drinking water.
Objectives for the coming years
To install equipment for the collection of surface run-off water so that it can be used to wash vehicles and/or to water areas of greenery (plants, lawns, etc.).
To examine new methods of treating de-icing fluids, either by recycling or by removal of chemical agents before discharge into the natural environment.
Optimum waste management
The treatment of waste has become a major issue in society over the last few decades. The stakes are high and debate now extends well beyond the small circle of industries specialised in the matter. Given the enormous wastage of raw materials, rising waste-management costs and insufficient treatment capacity, it is time to cut back on waste. Waste management on the airline hub is a daily priority. Improvements to installations and reorganisational measures are guided by one basic rule: the sorting of waste at its source.
Pooling of resources for the collection of special or toxic waste. Significant progress has been made as regards the sorting and re-use of waste at the airport, in particular:
The collecting of special or toxic waste is being developed in cooperation with our partners.
Fully qualified and recognised companies are being called on to deal with the treatment and re-use/recycling of waste materials.