Waste management
Optimum waste management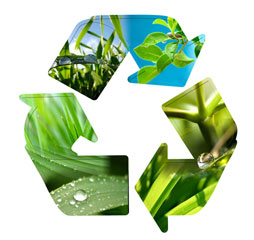 The treatment of waste has become a major issue in society over the last few decades. The stakes are high and debate now extends well beyond the small circle of industries specialised in the matter. Given the enormous wastage of raw materials, rising waste-management costs and insufficient treatment capacity, it is time to cut back on waste.
Waste management on the airline hub is a daily priority. Improvements to installations and reorganisational measures are guided by one basic rule: the sorting of waste at its source.
Pooling of resources for the collection of special or toxic waste
Significant progress has been made as regards the sorting and re-use of waste at the airport, in particular:
The collecting of special or toxic waste is being developed in cooperation with our partners.
Fully qualified and recognised companies are being called on to deal with the treatment and re-use/recycling of waste materials.
See the PDF file: Waste indicators for 2009
Cutting waste at its source: waste-sorting and awareness-raising measures
Rationalised waste management and waste-sorting at its source are major elements of Biarritz-Anglet-Bayonne Airport's Sustainable Development policy. This means that the Airport's Environment Office for the airline hub is seeking to make all the Airport's partners more conscious of the problem. The primary concern is to improve the quality of waste-sorting at the different collection points.
The management of toxic or special waste, and more recently, that of Waste Electronic and Electrical Equipment (WEEE), have both become major targets for improvement within the airport, and the Airport's Environment Office is running several awareness-raising exercises (including via e-mail, internal circulars and on-site visits) along this theme.
Objectives for optimum collecting
To relocate collection points to suit new infrastructure developments within the airline hub.
To promote waste-sorting at its source.
To optimise the recycling of raw materials after sorting and save energy on the waste produced within the airport area.